Bonus harian di Keluaran SDY 2020 – 2021.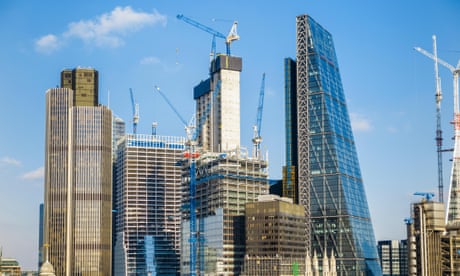 BrewDog swung into the red last year as booming sales of its craft beers online during Covid-19 pandemic lockdowns failed to offset the impact of bar closures.
The Aberdeenshire-based company sank to a £13.1m pre-tax loss in 2020. This was despite reporting revenues of £238m for the year, 10% higher than in 2019.
BrewDog's co-founder James Watt called the revenue increase during the year "the most significant achievement in our short history" for the firm, founded in 2007, and backed by 130,000 small shareholders, with its beer now stocked in bars and supermarkets.
After the pandemic closed hospitality venues around much of the globe, BrewDog switched to selling its beers through its online shop. Thirsty customers pushed its e-commerce revenues up by 900% compared with 2019, as it shipped 750,000 orders in 12 months.
My colleague Joanna Partridge has more details here:
And here's the story of BrewDog's journey, including a series of controversial stunts and reports of poor working conditions and a 'culture of fear'.
The governor of the Bank of England has pledged to do more to tackle systemic racial inequality after a hard-hitting review found the 327-year-old institution was failing to do enough to promote diversity.
In an article for the Guardian, Andrew Bailey conceded that structural and cultural change was needed in the light of a report by the Bank's governing court detailing a series of failings and weaknesses in Threadneedle Street's approach to inclusion.
The review said staff from ethnic minority backgrounds were less likely to be promoted, earned less and were more likely to feel they were being treated unfairly than their white colleagues.
Despite efforts to foster a more diverse and inclusive Bank, the review concluded that there was "still a long way to go" for one of the UK's most high-profile employers.
In today's article, governor Bailey writes:
We are well aware of just how damaging it can be for organisations to be made up solely of people from similar backgrounds who think in the same way: the dearth of diversity and inclusion in financial services contributed to the unchallenged, dangerous decision-making that helped drive the financial crisis of 2008.

After last year's horrific murder of George Floyd, I had a series of wide-ranging and, quite frankly, humbling conversations with my minority ethnic colleagues at the Bank. I want to thank all of those who were so open and honest with me about their experiences. It was apparent that, despite the substantial efforts by the organisation over the past decade or so, we were making insufficient progress on diversity and inclusion, particularly in the area of ethnicity. And it is against that backdrop that I – alongside the other governors and court (our governing board) – commissioned a review into ethnic diversity and inclusion, which we have published today.

The review found that, despite our efforts to enhance diversity and inclusion at the Bank, there are still material disparities between the collective lived experiences, career opportunities and outcomes of minority ethnic colleagues and their white counterparts. The aim of the review is to help all of us, including me, get a better understanding of where we are today, and to understand what we need to do to meet our ambition of tomorrow. That ambition is to create a truly diverse and inclusive Bank where all colleagues – irrespective of any personal characteristic – can meet their full potential. It is no exaggeration to say that, as for all organisations, such an ambition is mission-critical.
Next has hiked its profit guidance for the third time in four months after shoppers flocked back to stores after reopening, as it profited from pent-up demand for clothing.
The clothing and homeware retailer's full-price sales soared by almost 19% during the 11 weeks to 17 July, compared with the same period in 2019.
As a result, the firm is now going to repay £29m in business rates relief it received from the government during the period this year where its shops were open but not paying rates.
Shares in the retail bellwether climbed by as much as 10% on the news in early trading.
Here's the rest of the story:
Rishi Sunak is poised to usher in cuts to public services of up to £17bn compared with the government's pre-pandemic plans unless he takes action this summer to increase funding, a leading thinktank has warned.
The Institute for Fiscal Studies said the government was on track to spend between £14bn and £17bn less each year on a range of public services from April 2022 than had been earmarked prior to Covid-19.
As the chancellor prepares to allocate funding for government departments against a backdrop of rising Covid-19 infections, the leading tax and spending thinktank warned that there were growing demands on the public finances that needed to be tackled head on [as flagged in their tweets earlier].
It comes after Sunak was forced to push back the formal launch of the Treasury's spending review as part of the continuing fallout from his and the prime minister's requirement to self-isolate.